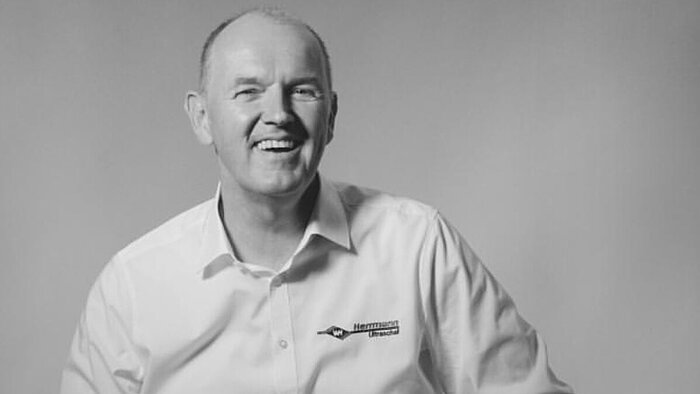 BONDING – MORE THAN MATERIALS
What makes Herrmann so special? What motivates us? We don't just want to bond materials, but most importantly the people behind them. From customers, partners and suppliers to employees and their families, all the way to our community, we want to bring together all those with whom we come into contact.
BONDING - MORE THAN MATERIALS is our central idea that unites us and drives us to perform at our best every day. It is the reason why our customers trust us. It is our WHY.
Facts & figures
Welcome to Herrmann Ultrasonics
... the machine and system supplier for industrial ultrasonic technology. Ultrasonic welding is used whenever two plastic parts have to be put together permanently: the two half-shells of an electrical toothbrush, a printer cartridge or a medical infusion collector. But also toys, writing utensils and even vacuum cleaner bags are welded using ultrasonics. Classic application options for the automotive industry are dashboard instruments, center consoles or cup holders. What else is possible with ultrasonic: Sealing of packaging for salad and cheese bags, drink cartons and coffee capsules. Laminating and embossing of nonwoven materials, embossing of surgical facial masks, production of baby diapers.
Business divisionProduction of ultrasonic welding machines, systems, and componentsYear of foundation1961 Herrmann Ultraschalltechnik GmbH & Co. KG – founded by Walter Herrmann
1990 Herrmann Ultrasonics, Inc. – founded by Thomas Herrmann
2003 Herrmann Ultrasonics (Taicang) Co. Ltd. – founded by Walter Herrmann
2015 Herrmann Ultrasonic Japan Corporation - founded by Thomas Herrmann
Number of employees
520 employees world-wide
North American Corporate form
Herrmann Ultrasonics, Inc. with:
Walter Herrmann, Chairman of the Boards
Thomas Herrmann, CEO
Uwe Peregi, President
Portfolio
Supplier of ultrasonic welding machines, systems and components for joining of thermoplastic materials
Manufacturer of modules and components for ultrasonic sealing stations in the packaging industry
System supplier for continuous and intermittent manufacturing processes for nonwoven materials, web materials, films, or filters
Ultrasonic engineering services: Application consulting, application optimization, machine integration
Implementation of more than 1000 customized solutions per year for a broad customer base.
Local facilities
Headquarters in the USA, Bartlett near Chicago – Exec. VP & General Manager Uwe Peregi
Headquarters China, Taicang, near Shanghai – General Manager Shizhen Cheng
Headquarters Japan, Kashiwa City near Tokyo – General Manager Sohei Fukai
Tech-Center in USA, Mexico and world-wide