Packaging sealing
LSM Fin longitudinal seal modules
The LSM Fin is the logical further development of the longitudinal seal modules from Herrmann. Its compact design means that it can be easily integrated in both horizontal and vertical bag machines.
35 kHz operating frequency
speed of up to 120 m/min
3 force ranges of 12 N - 270 N
Precise and straightforward adjustment options and the electronic force setting allow for reproducible sealing results with consistently high levels of quality – also with a varying production speed.
In the LMS Fin, the longitudinal seal is created on the basis of the continuous guidance of the films past the fixed installation tools. This means that the synchronization of rotating tools with the film feed is not necessary. The ultrasonic ensures minimal frictional forces and enables a consistent film movement. Depending on the requirements, various sealing blades are available for determining the seal design.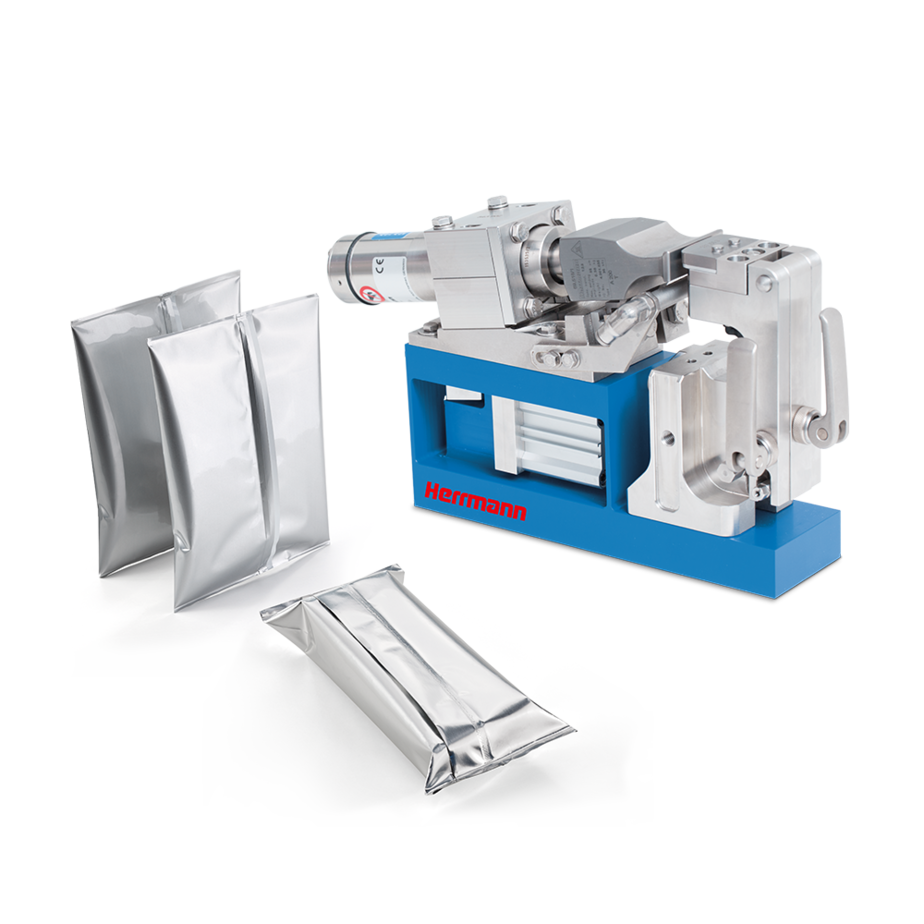 The generation of the sealing force is pneumatic and set electronically via a proportional control valve. This enables the rapid adjustment of the force during the process and for constant sealing results to be guaranteed – even with a varying production speed.
The LSM Fin is designed so that all the settings are easy to use and easily accessible. The anvil holder with sealing blade can be easily removed for cleaning – all of the settings are saved for the reassembly.
High process stability with varying process speed
Minimum (construction) space requirement due to compact design
Intuitive and easily accessible setting options
Anvil can be easily removed for rapid cleaning
Rapid adjustment of the process parameters due to electronic settings
application engineering
Application examples
Sweets and snacks
Meats and sausages
Baked goods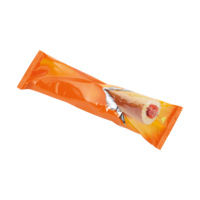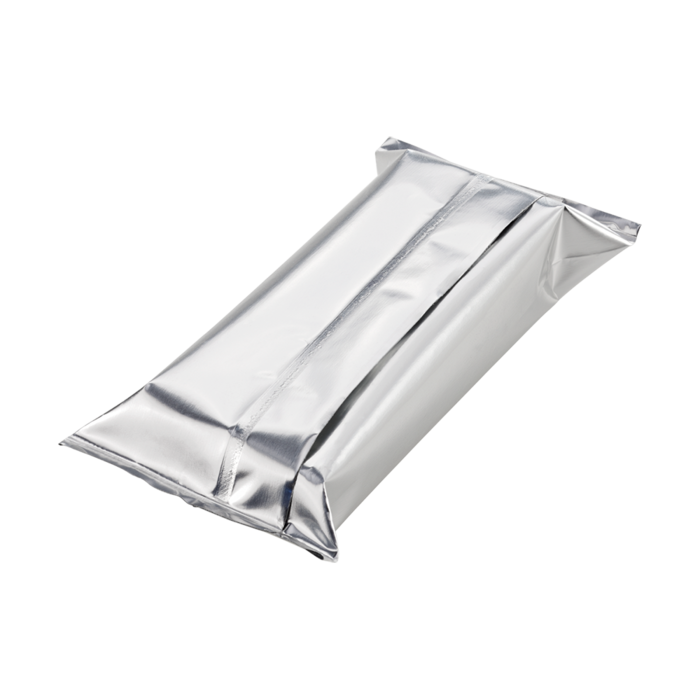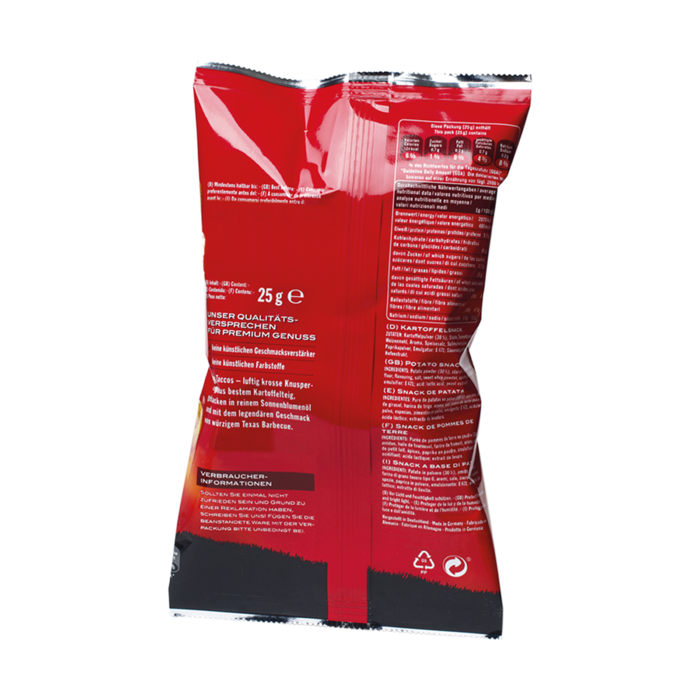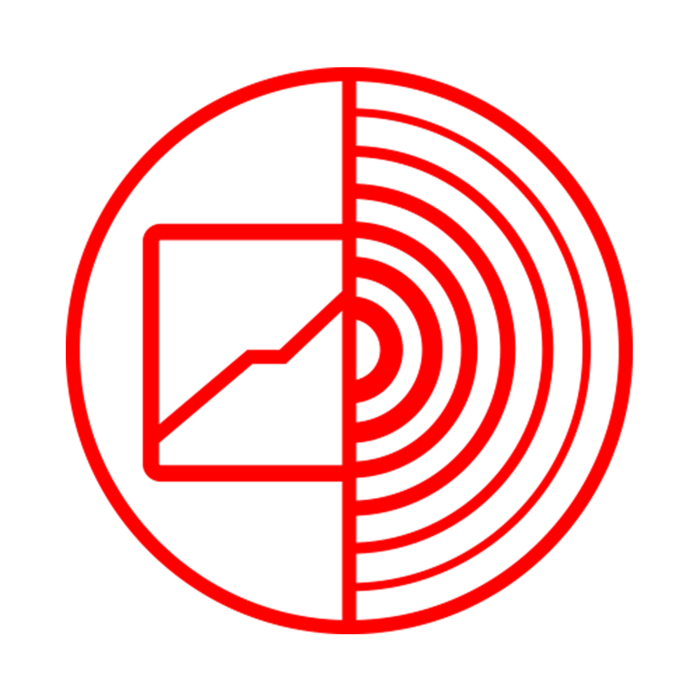 SUSTAINABILITY
ThermoControl – Highest sealing quality for monomaterials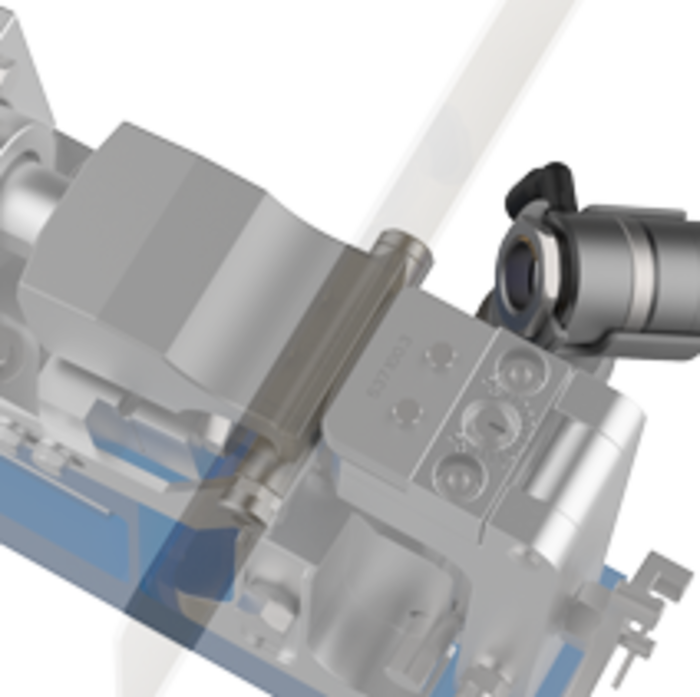 Equipped with the ThermoControl option, the LSM Fin ensures reliable process stability with sensitive packaging materials. The additional sensor measures the seal temperature immediately after the joining process. The generator thus detects changes and can readjust the process during operation. This ensures high process reliability and product quality – even with varying process influences. This is particularly valuable for monomaterials with a narrow process window.
Reliable balancing of process variations

Speed
Tool temperature
Film thickness

Highest process stability with narrow process windows
Consistent sealing with start/stop
High dynamic control directly via the generator
Advantages of ultrasonic sealing technology
Tight and strong sealing lines, even with seal contamination
No thermal influence on the product thanks to cold sealing tools
Instant on: no extra time to heat up the sealing tools necessary
No cold sealing mass required