MPW
Ultrasonic Cut and Seal Machines
This ultrasonic punching and sealing system MPW (Modular Punch Welding) can punch and seal membranes in one production step. These unique systems provide solutions for manual work stations and automation integrations.
This ultrasonic welding technology enables packaging to be separated and sealed with a single process. Industries including the food and beverage sector value this capability because it works even when packages contain liquids or wet materials. Other sectors that rely on these ultrasonic tools include automotive, electronics and textiles. The ability of these ultrasonic systems to combine the cutting and sealing processes into a single step also makes them useful in the packaging industry for blisters and trays.
35 kHz operating frequency
1.5 s machine cycle time
4 product variants
MPW BT
The MPW BT cutting and sealing machine is a manual work station at which the plastic components are manually loaded. The start is triggered with a two-hand start.
Robust machine structure
Ergonomic workplace design
Good accessibility for changing film rolls
Flexible setup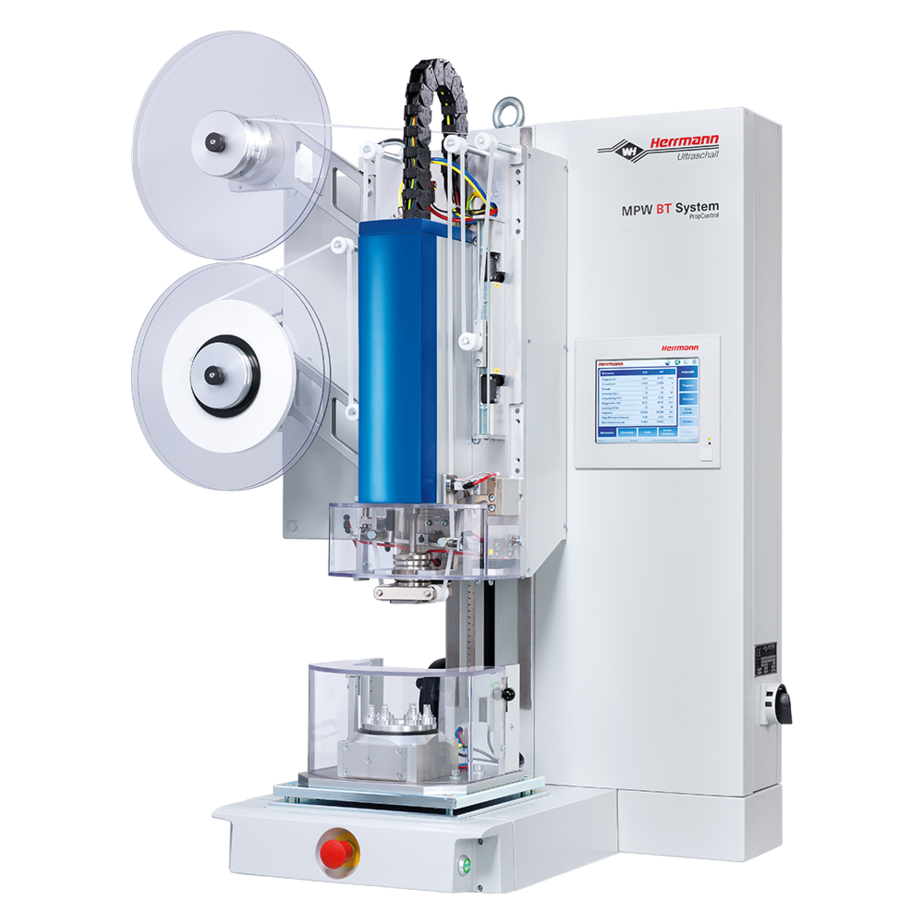 MPW IS
A variety of integration solutions is available to choose from for installation in automation systems. Flexible configuration for every individual installation situation.
Modular platform
Space-saving integration
Reliable in automation
Short cycle times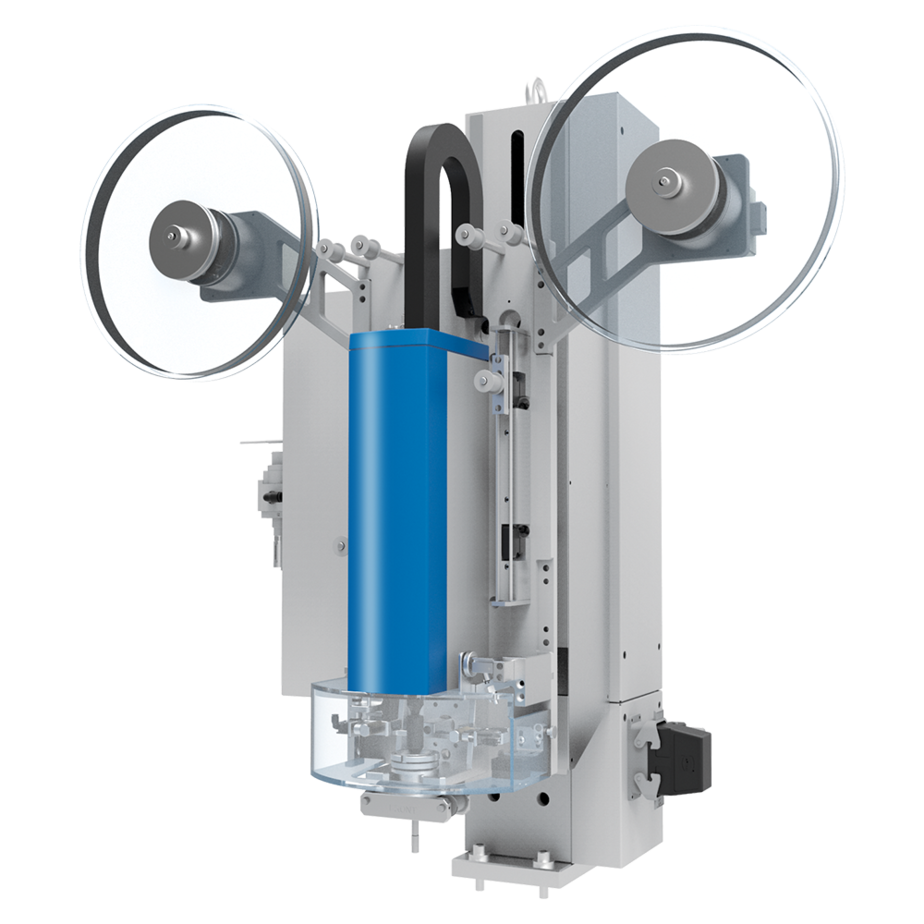 This modular MPW weld system with an operating frequency of 35 kHz can punch and seal simultaneously in one production step. This makes the use of expensive pre-cut membranes unnecessary. This production unit is especially suitable for the processing of membranes, which are welded into plastic components as pressure balancing elements (PBE), or filters. The MPW combines four automated single functions: punching of the membrane from the tape, transferring the membrane to the weld position by vacuum, sealing with ultrasonics, and advancement of the tape. The product line can be flexibly integrated into automation lines or supplied as a manual work station.
This technology also offers a more ecologically friendly means of cutting and sealing because it reduces cycle times and requires less energy than separate equipment. Additionally, the combined functionality reduces the number of machines, and thus the amount of production floor space required. For these reasons and more, these ultrasonic cutting and sealing machines offers significant advantages over other methods.
Weld process controller MPW control
The weld process software of the MPW series provides answers to the rationalization and quality requirements of the plastics industry. Process-oriented user guidance via an 8.4'' touch screen offers an especially user-friendly human-machine interface, which allows intuitive navigation. Task-oriented menu content provides excellent usability.
Process visualization
Quality monitoring by tolerance monitoring
Vacuum monitoring
Additional software for gapless data recording
| | |
| --- | --- |
| Punch diameter | 6 - 22 mm |
| Tape width | 8 - 30 mm |
| Fixture core Ø tape applicator | 3'' (73,5 mm) |
| Max. roll diameter | 340 mm |