HSG
Handheld Ultrasonic Welder
The handheld portable welder can be used to join and reshape thermoplastic materials ultrasonically. This offers enormous advantages both technically and economically.
35 kHz operating frequency
1000 W generator power
Quadruple MULTIPLEXER
Common Applications & Benefits
This ultrasonic spot welder is used in numerous manual assembly operations to bond, reshape, or mold materials. Typically used as a handheld plastic welder, this equipment is found in industries including consumer goods, electronics, and staking.
Saves time, energy, and money on utilities
Lightweight and maneuverable for ease of use
Utilizes advanced technology for performance and consistency
The ergonomic product design and low weight of the handheld ultrasonic welder guarantee fatigue-free work. Without major modification or rewiring, our portable ultrasonic welder can be quickly and simply supplemented with a built-in multi-finger switch. The ultrasonic welding gun and sonotrode are kept safe in the HSG MobileCase. This provides optimal storage for both the generator and connector cable. All common sonotrodes can be properly installed with the accompanying installation tools.
Handling variations are minimized thanks to the ultrasonic generator DYNAMIC digital control 1000 M with built-in time / energy / power switch-off. The freely programmable switch-off includes intelligent technology for better-quality and repeatable weld results.
Can be quickly retrofitted
Ergonomic handling
Programmable energy switch-off
Simple tool change
Wide range of accessories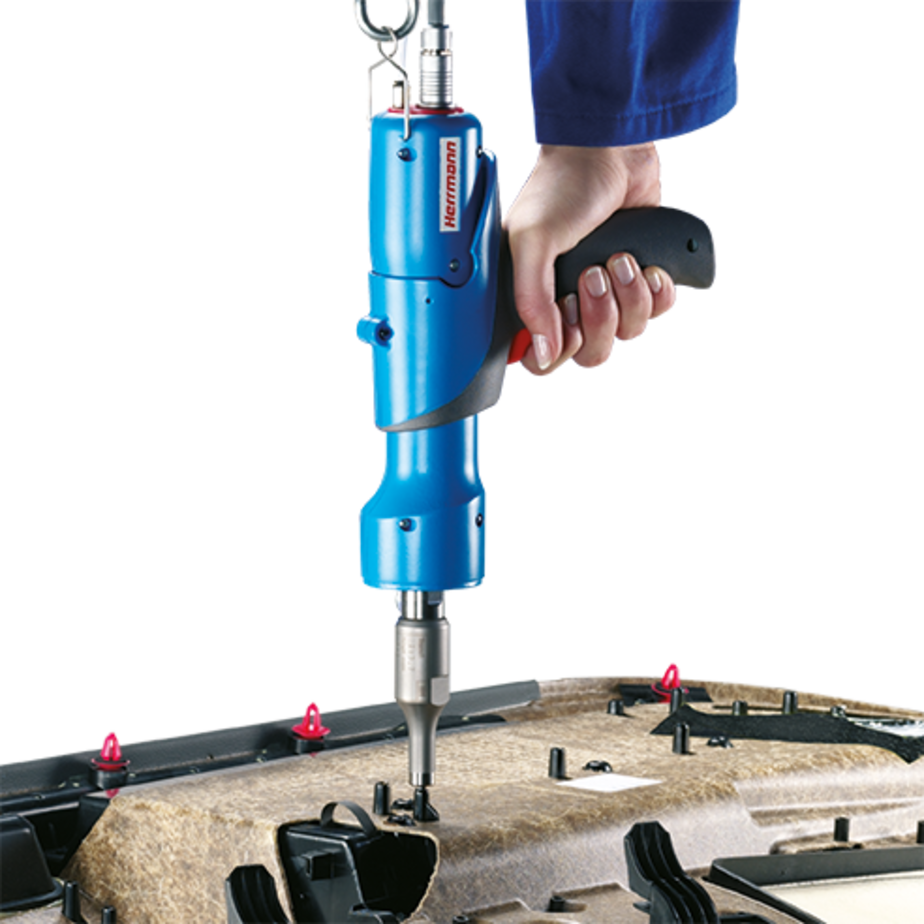 | Type designation | HSG digital control 1000 |
| --- | --- |
| Generator | DYNAMIC digital control 1000 M |
| Generator power [W] | 1000 |
| Frequency [kHz] | 35 |
| Connection voltage [V] | 230 |
| Time/power/energy switch-off | ✓ |
| Amplitude adjustable from 70% - 100% | programmable |
| Savable weld programs | 16 |
| Four-line display & keyboard | ✓ |
| RS 232 Data Port | ✓ |
| Weight HSG [kg] | 0,7 |
| Weight generator in case [kg] | 4,7 |
| Handle optional | ∎ |
| Sonotrode cooling optional | ∎ |
| Dimensions generator in case [mm] | H 170 x B 120 X T 390 |