Digital transformation with tangible customer benefits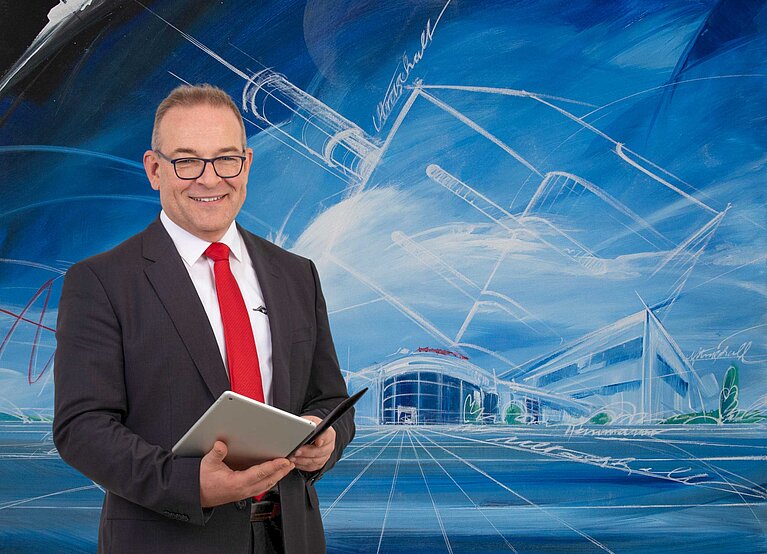 Herrmann Ultraschall appoints Thomas Bernard as new CDO
With Thomas Bernard, Herrmann Ultraschall has gained an experienced Chief Digital Officer, who will be responsible for driving the digitalization of internal processes forward, as well as the products. The new CDO sees the focus for all changes to result in the benefit of the customer.
Since the first visualization of an ultrasonic welding process, digitalization has been one of Herrmann's key factors for success. The further development of this digital added value for the customer will be the responsibility of Thomas Bernard, who joined the management team of CEO Thomas Herrmann and COO Carsten O'Beirne as new CDO on December 1, 2022.
The first step toward achieving that goal is to continue the digitalization of the Herrmann group. Across all levels, business processes are to be digitally enhanced and integrated to simplify communication with customers and optimize working speed and transparency. This is also important for continuing the globalization of the world market leader for ultrasonic welding systems: uniform processes and systems can prevent information breaks between the national companies and guarantee a uniform customer experience worldwide.
"Digitalization is not a separate discipline. It is more appropriate to speak of digital transformation in this context. It will have a massive impact in all divisions – and thus, of course, also on partners and customers," states Thomas Bernard. "This direct impact on customers and working on their needs is what particularly excites me about the role of CDO," he continues, explaining his motivation.
For his new tasks, Thomas Bernard can draw on more than 25 years of experience in the field of software & IT. After studying applied computer sciences in Dortmund, he initially worked as a software developer and product manager. Later, he focused increasingly on the digital transformation of companies in various positions. Most recently, he was Chief Information Officer for the Austrian machine manufacturer Engel.
Three Questions for Thomas Bernard, Chief Digital Officer
1. Why did you decide to become a part of Herrmann Ultraschall?
For me, the company culture is extremely important to make what I do fun. I was very impressed by Herrmann's courage in embarking on the Culture Journey for the entire Herrmann group and in consistently implementing this journey. The company is quite progressive in that aspect of change management towards a modern work culture. In the end, it was this unique culture, which was explained to me here and also proved itself, that tipped the scales.
2. What are your goals for your new role?
My goal is that in five years we will no longer be talking about what digitalization means for Herrmann Ultraschall. The sensible use of digital technologies must become part of our culture; we must anchor it in every head and actively live it. To do this, we must first consistently drive the digital transformation within the company, and then reach a point where we focus exclusively on the added value of digitalization for the customer.
3. The digitization of products is often misused as a buzzword - how can our customers benefit from it in the future in concrete terms?
First, it is important that our products are "digitally enabled," that means they must be able to provide and receive information digitally. This turns a purely mechanical, sealed-off object into an active component in the production process.
We are well positioned with our current portfolio and our developments here. Based on this, we will also develop digital services and solutions in the next step in close cooperation with the market, with which we can meet the future needs of our customers. These may include remote expert coaching on running machines, but also databased topics such as condition-based monitoring and predictive maintenance – all possibilities with which we can improve performance, stability and quality in productions and thus generate tangible customer benefits.