Sustainable and efficient sealing with the new TSM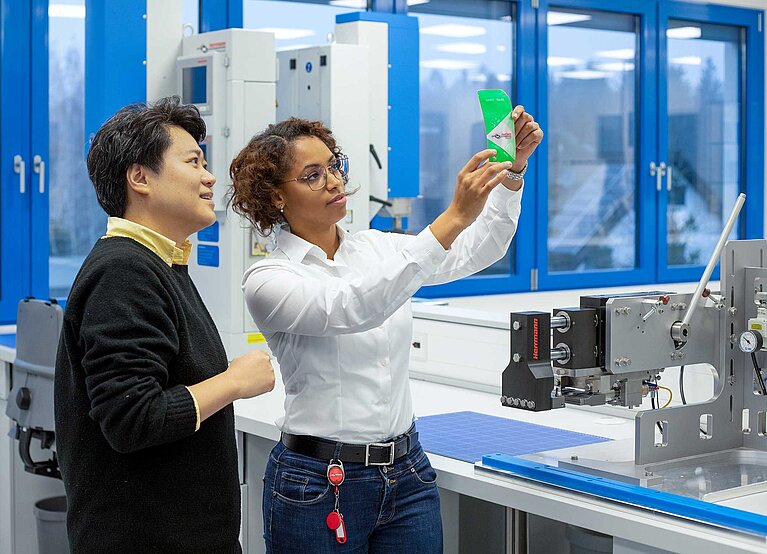 Sealing eco-friendly materials securely with the Top Seal Module from Herrmann
Save energy and material permanently: with the TSM Top Seal Module Herrmann Ultraschall offers a simple solution for sealing packaging materials more efficiently and reliably. Thanks to the new solution for sealing the hermetic and cosmetic seal at the same time, companies can also reduce the size of their packaging machines.
When switching to environmentally friendly packaging materials, companies also have to change their processes as conventional joining methods often lead to damage to the sensitive materials. A particularly gentle method to seal mono-materials, paper-based packaging materials and more is ultrasonic sealing.
With the Top Seal Module (TSM) from Herrmann, heat is only generated for a short time by friction inside the materials when sealing stand-up pouches. Therefore, heat does not have to be conducted through the packaging material from the outside. This guarantees a perfect appearance even with single-layer films with the narrowest process windows and prevents burns with paper-based packaging materials.
At the same time, the module contributes to reducing reject rates. The vibrations of the ultrasonics ensure that product residues or contamination are removed from the sealing area and produce a tight seal. This reduction in waste not only saves costs and packaging material, but also improves the sustainability record and significantly reduces food wastage due to leaking packaging. In addition, the intelligent ultrasonic generator monitors each individual seal. If faults do occur, for example, due to incorrect layers or folds in the seal area, the removal of the package is initiated directly from the generator.
Energy consumption can also be significantly improved by switching to the TSM. Since the module seals without warm-up time and external heat, you can save up to 75 percent in energy with ultrasonic sealing - a major advantage in view of rising energy prices.
The TSM can be easily integrated into new or existing packaging lines for sealing stand-up pouches. The big advantage, thanks to the new COS upgrade, is the module can seal the hermetic and cosmetic seals in just one station. Therefore, packaging companies benefit from a more compact machine, more free space for additional stations in the filling machine, and lower purchasing costs.