Welding thick cables quickly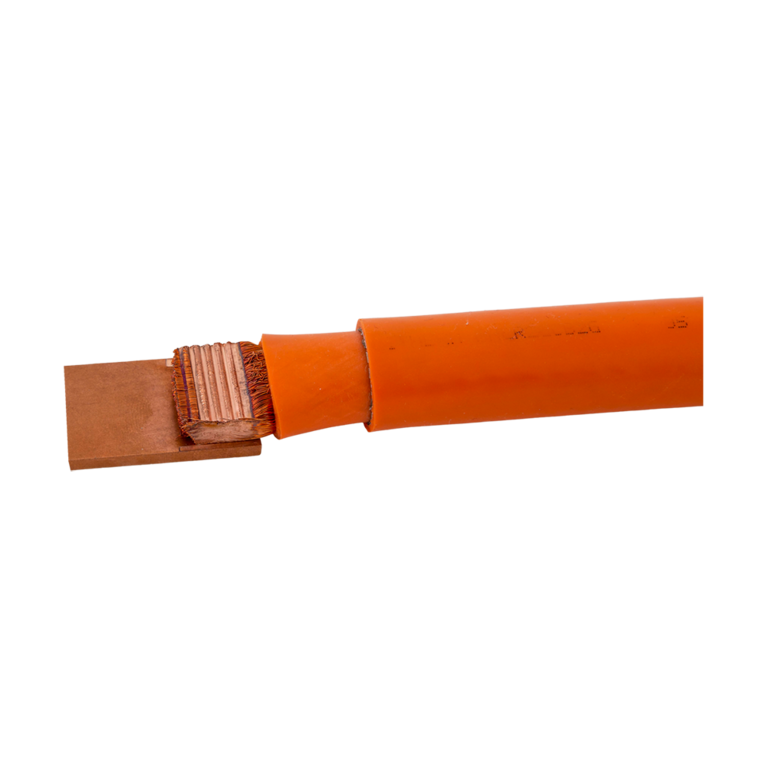 Strong connection of high-voltage cables within a few seconds
To ensure wide implementation of electromobility, the disadvantages as compared to vehicles with combustion engines must be compensated. So far, a critical aspect have been the comparatively long charging times of the batteries compared to the less time-consuming refueling. To be able to get on the road faster, the system voltage of the electric vehicle must be increased. For that purpose, thick high-voltage cables and matching power rails are required. Efficient welding of such cables is anything but trivial. A lot of power is needed: which may lead to longer production cycles and faster wear of the ultrasonic components due to the required system cool-down.
Increasing strength and decreasing cycle times
The HiS VARIO W (Hermann intelligent Spotwelder Wire) is the metal welding machine by Herrmann Ultraschall designed for cable welding. With a power capacity of more than 12,000 Watt and weld forces of up to 6,000 N, it precisely introduces a sufficient amount of energy into the two joining partners to have the weld process performed quickly and repeatably.
At the core of this device is the new Ultrasonic Power Stack 12000+. This allows for safely welding both thicker power rails and cables with cross sections of up to 150 mm² in just a few seconds using terminal contacts. This is made possible with a newly developed and patented ultrasonic converter with 16 instead of 6 ceramic disks. The system thus does not need any cool down time and provides speed and robustness for continuous production.
Ultrasonic welding is particularly suitable for permanent connections, also of various types of nonferrous metals. The process is energy-efficient, saves time and in connection with the Herrmann Ultraschall VARIO controller it is extremely precise. What is more, the parts are subjected to much less thermal stress during ultrasonic welding, compared to alternative processes, which in turn results in shorter cool down times.